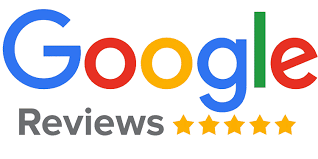 When you're getting the best dealership experience around you want to tell people. We welcome you to submit your own stories.
We just recently purchased three globetrotters. i had the pleasure to have Dave Frasson as my sales rep. He is very knowledgeable regarding the product. Thank you Sheehans for a excellent team
2 weeks ago
I bought my third brand new Volvo in 15 years from Sheehans dealership. Great selection and customer service. Best price on new truck in GTA. Highly recommend
a month ago
Great service! Friendly staff! A rare example of a well run and service oriented business. Would highly recommend.
2 months ago
I have a small fleet of Volvo trucks and the team at Sheehan's has always been great with me. The definitely go the extra mile when needed and are a joy to deal with. Much preferred over their competition for buying or fixing Volvos. They sure know their stuff.
5 months ago
My yard is less than 2 Kms from the "leading" Volvo Dealer in Mississauga, and since still under warranty, the go to place for any problems with my (Company's) 2016 Volvo. Its Tranny was changed 3 times there, in a matter of months. Each time it would start with strange knocking sound and/or Transmission Oil leak, and the service center would replace tranny and maybe a solenoid or two, only for the problem to reappear shortly. It was difficult to get an accurate turnaround time, and inspite of Dennis's (Service Manager) help, truck stayed there longer each time than the previous one. Was advised by friends to give Volvo Burlington a try. Good advice. I was met by a service technician, unlike the ladies at reception in Mississauga, he appeared to understand the problem. The guys here have more time to interact with customers and seem to spend more time booking-in vehicles. My truck was returned after 2 days, and the problem has not returned since. Worth the 40 mins drive. Highly recommended.
2 years ago